A Memorandum of Understanding was signed on Monday, July 24, 2017, between the Federation of Real Estate
Contractors of Greece "Omas", the Institute of Small Enterprises of the General Confederation of Professionals, Craftsmen and Traders of Greece "IME GSEVEE" & the Center for Vocational Training of the General Confederation of Professional Craftsmen of Greece "KEK GSEVEE ".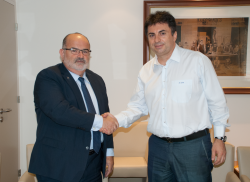 The three bodies have co-decided to co-operate in the joint development and recognition of a Qualification Certification Scheme, so that for the first time Real Estate Agents are involved in qualification procedures by enabling them to formally recognize their knowledge, skills and skills.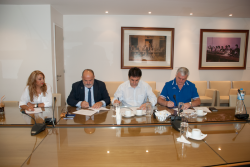 In order to achieve this goal, actions will be taken to update the existing professional profile of Real Estate Agents, to develop an integrated and modern educational training program for all the functions and tasks of the professional profile and to implement at national level training programs.