On Monday, September 18, 2017, a meeting took place at the offices of the Federation of Professional Craftsmen & Merchants of Magnesia, between the representatives of the Administrations of the Federation of Professional Manufacturers & Merchants of Magnesia and of the Volos & N. Ionian Merchant Asso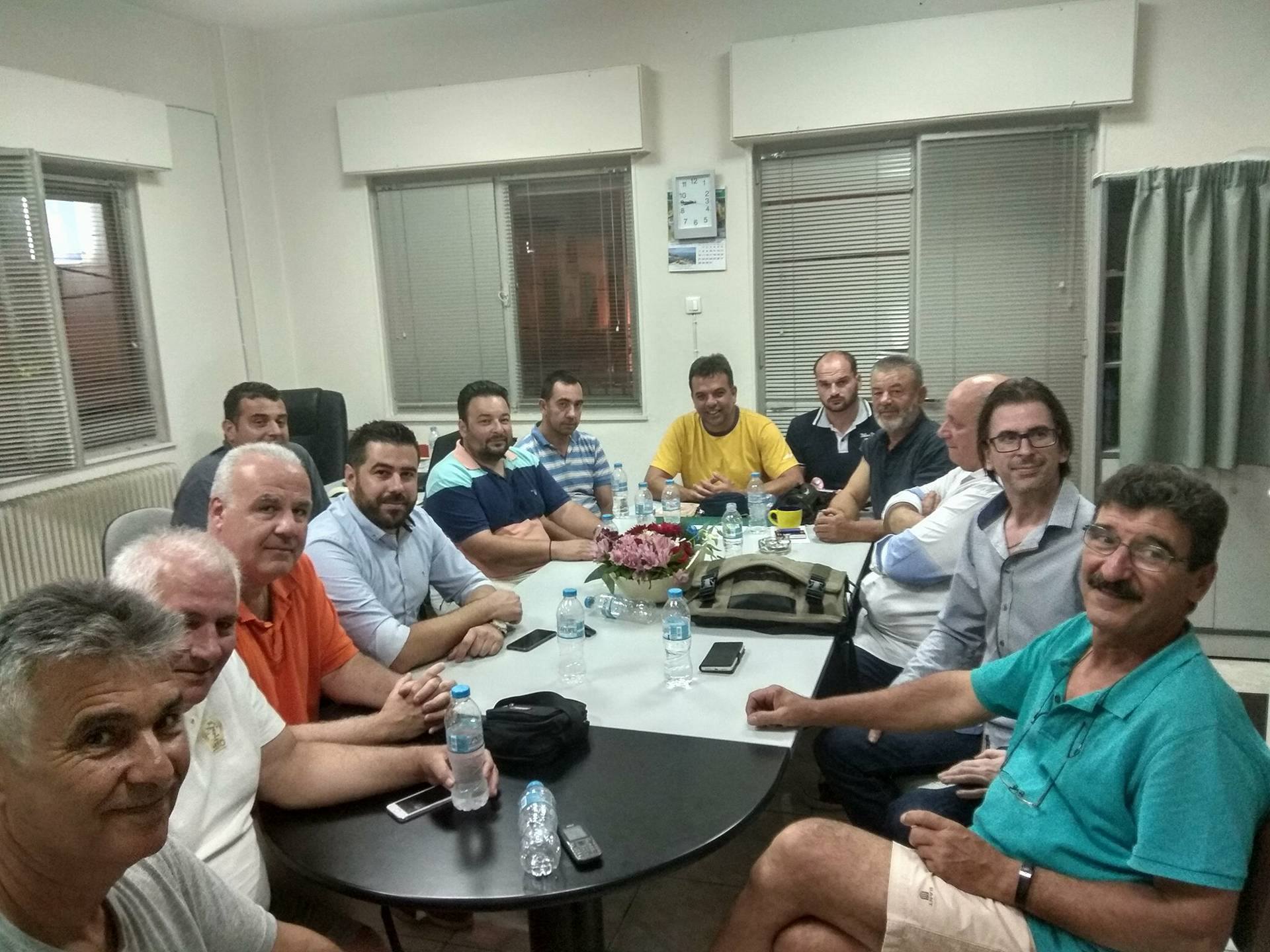 ciation.
On behalf of OEBEM was the Chairman of the Board of Directors. Mr. Tryfon Plastaras, and the meeting was attended by Vice President BD. Mr. Elitsas, the Treasurer Mr. A.Pilatos, the Deputy Treasurer Mr. G.Klitsas, the Public Relations Commissioner, Athanasios Moschos, Press and Media Officer Mr. I. Fovos, Mr. G. Gkalios, while the Commercial Association was represented by the President of the Board of Directors. Mr. A. Kontopoulos, the Deputy Treasurer Mr. M. Zantzos, and the member of the Board of Directors. Mr D. Canellis.
Particularly constructive the discussion between the representatives, discussed issues concerning both the commercial department and the overall structure of the business world. Problems, changes and prospects were discussed and discussed regarding the commercial segment, the manufacturing sector, the services sector as well as the tourism sector. The problems are enough, but in the light of we, the cooperation and the common good of the local market, the economy and the Prefecture, it is possible to define goals, the process of implementing their implementation and ultimately their achievement.
The BoD wished the newly elected BoD of the Merchant Association to be successful in its work and to act in the interests of the trading world, which has been going through a period of crisis over the last eight years.
OEBEM and the Trade Association closed their warm meeting with the will and commitment of both sides to create a new, stable and permanent communication channel for the benefit of the local market and economy of the Prefecture.